CARLSBAD, Calif., Feb. 28, 2018 (SEND2PRESS NEWSWIRE) —- Travel Transparency, a private wholesale travel platform, is creating a real buzz in the travel and tourism industry. It guarantees to beat any pricing on major Internet travel sites such as Expedia, Orbitz, Priceline, Kayak, Travelocity, Hotwire and more.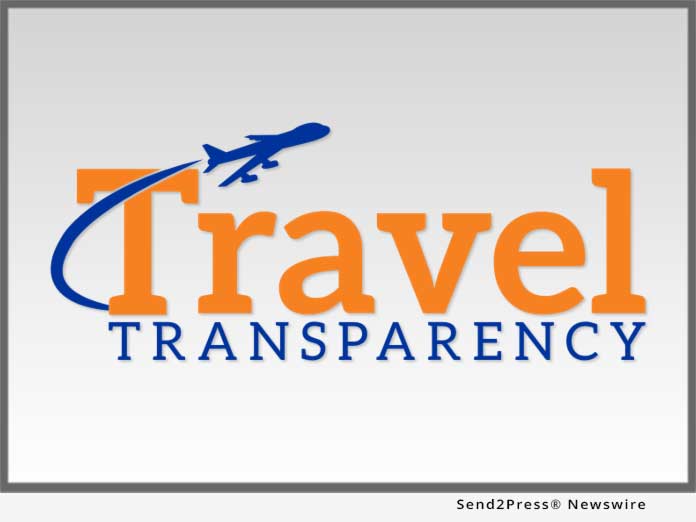 The company's mission is to provide guaranteed lowest pricing on all travel in real-time with complete transparency; and it seems to be working. For four years in a row, the company's technology has been voted "Fastest Growing Travel Company in America" by Inc. Magazine; it has added more than one million users last year; and has saved members more than $40 million dollars since its launch.
Derek Gough, president, Travel Transparency, is a 25-year veteran of the travel industry who has directed close to a billion dollars in sales. He says that "consumers are conditioned to search for discounted travel through major Internet sites."
However, what most people don't realize is that many of these companies are owned by the same parent companies and are subject to restrictions on public pricing.
Travel Transparency provides its members direct access to wholesale travel and guaranteed lowest pricing for all travel including hotels, luxury villas, cruises and more.
In addition to receiving wholesale travel and a best-price guarantee, members also receive reward credits on anything they purchase. These credits can then be used for additional purchases on items such as hotels, airfare, car rentals, activities and gift cards.
So, how does it work? When a person becomes a member of Travel Transparency's private platform, he or she receives access to the industry's widest and most diverse lifestyle experiences and travel benefits. Concierge services are also available to assist with any travel needs.
Ashley Vincenti, Travel Transparency member, said she loves the program. "Last year we took the family to Santa Barbara, CA and not only did we save almost 70 percent, but we used reward credits to do a whale watching excursion which the kids are still talking about."
Another member was thrilled to book a trip to New York City for a New Year's Eve celebration because she saved nearly 50 percent when she compared the cost to what other travel sites offered.
For serious or beginning travelers, Travel Transparency saves time and money and people can feel confident that they have gotten the best deal possible.
"The bottom line is that the consumer profits the most," Gough says. "Today's travelers have options. Whether it's world-class hotels, timeshare resorts, or luxury vacation properties, the reality is that they're all available wholesale with minimal commitment."
For more information, visit: https://www.traveltransparency.com/.
*LOGO for Media: Send2Press.com/300dpi/18-0123s2p-trav-transp-300dpi.jpg
News Source: Travel Transparency