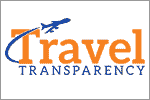 Travel Transparency Newsroom - Profile and News Archive
Travel Transparency provides its members direct access to wholesale travel and guaranteed lowest pricing for all travel including hotels, luxury villas, cruises and more.
The company's mission is to provide guaranteed lowest pricing on all travel in real-time with complete transparency. For four years in a row, the company's technology has been voted "Fastest Growing Travel Company in America" by Inc. Magazine; it has added more than one million users last year; and has saved members more than $40 million dollars since its launch.
Engage with Travel Transparency
Learn more online at: https://www.traveltransparency.com/
Follow: | Facebook
Press Releases from Travel Transparency :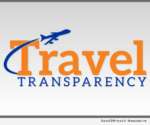 CARLSBAD, Calif., Feb. 28, 2018 (SEND2PRESS NEWSWIRE) — Travel Transparency, a private wholesale travel platform, is creating a real buzz in the travel and tourism industry. It guarantees to beat any pricing on major Internet travel sites such as Expedia, Orbitz, Priceline, Kayak, Travelocity, Hotwire and more.