TOLEDO, Ohio, Aug. 15, 2019 (SEND2PRESS NEWSWIRE) — Ground Penetrating Radar Systems, LLC ("GPRS"), has acquired Master Locators utility locating business ("Master Locators"), a leading provider of private utility locating, concrete scanning, vacuum excavation, SUE and video pipe inspection services. Master Locators' clients include utilities, engineering firms, and contractors who rely on its services to identify and map the presence of subsurface structures using ground penetrating radar and other locating techniques. Master Locators represents the fourth acquisition for GPRS.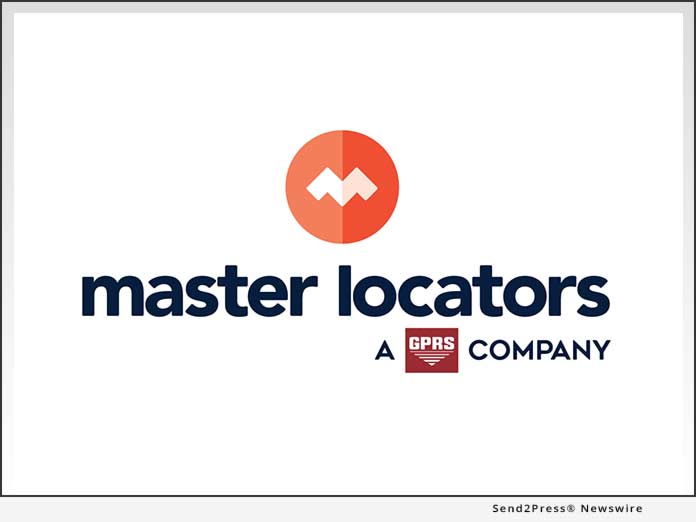 "This is a terrific opportunity for us," said Gus Sareyka, President of Master Locators. "The new partnership with GPRS and CIVC gives us additional capital and resources, enabling Master Locators to better serve our customers and support our growth."
Kyle Sareyka, Chief Operating Officer of Master Locators, added, "GPRS is the market leader in the private locating industry and we are excited to partner with Matt Aston and his team to continue to extend GPRS' leadership position." Kyle Sareyka will join GPRS as the Regional Director of the company's Northeast Region. Master Locators' Vacuum Excavation business will form a new company Level A Underground Solutions that will continue to service its existing customers and work closely with GPRS to provide a full suite of subsurface utility engineering solutions.
Master Locators enhances GPRS' market position in the private utility locating, concrete scanning, and video pipe inspection markets by adding scale to GPRS' existing business in Pennsylvania, New Jersey, Delaware, New York, Maryland, and Connecticut.
"Master Locators represents a highly complementary acquisition for GPRS that enhances our market position in several rapidly growing regions," said Matt Aston, President of GPRS. "Master Locators operates with strong core values around humility, integrity and passion. We are excited to collaborate with Master Locators' management team to better serve our customers' current and future needs."
About GPRS:
GPRS, headquartered in Toledo, Ohio, provides private utility locating and concrete scanning services to utilities, contractors, engineering firms and environmental consultants in every major market in the United States. To learn more, visit: https://www.gp-radar.com/.
About Master Locators:
Master Locators is headquartered in Glen Mills, PA providing private utility locating services primarily in the northeast and mid-Atlantic areas. To learn more, visit https://masterlocators.com.
About Level A Underground Solutions:
Level A is headquartered in Glen Mills, PA providing vacuum excavation and SUE services in the northeast and mid-Atlantic areas. To learn more, visit https://levelaunderground.com.
*LOGO link for media: Send2Press.com/300dpi/19-814s2p-master-locators-300dpi.jpg
Press Contacts:
GPRS
Jason Schaff
Telephone: 303-945-5415
jason.schaff@gprsinc.com
Master Locators
Jami Roblejo
Telephone: 610-358-0172
jami.roblejo@masterlocators.com
Level A Underground Solutions
Kevin Sareyka
Telephone: 610-721-7443
kevin.sareyka@masterlocators.com
News Source: Ground Penetrating Radar Systems