SAN FRANCISCO, Calif., July 6, 2023 (SEND2PRESS NEWSWIRE) — Every US transmission owner is looking for the best approach to implement FERC 881 by July 2025. GridBright®, WindSim Power, and Avangrid are partnering to implement WindSim Power's non-contact, advanced transmission line monitoring system to increase resiliency and reliability, reduce grid congestion, and provide real-time data that could aid in more renewable energy resources into the New York State electrical grid and validate it as an option for FERC 881 compliance.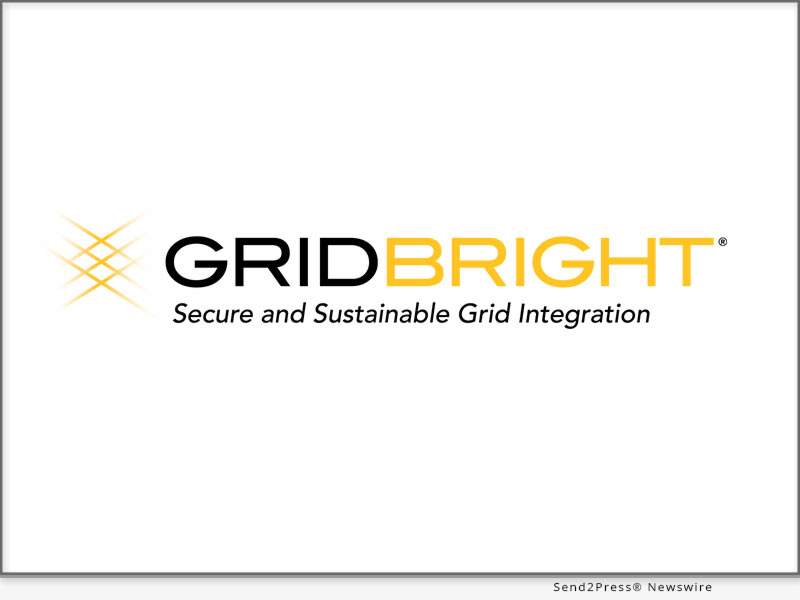 Image Caption: GridBright.
The project, funded by New York State Energy Research and Development Authority (NYSERDA) Future Grid Program, implements WindSim's Power Line Solution, which was co-developed with Idaho National Laboratory (INL) with support from the U.S. Department of Energy Wind Energy Technologies Office (WETO).
"We are honored to be a part of this initiative and look forward to working with Avangrid to support New York State's ambitious renewable energy goals," said Donna Rennemo, Co-Founder and CEO of WindSim Power.
GridBright® will integrate the WindSim Power system into the Avangrid operations environment, complete a cost-benefit analysis for regulatory support, and support the overall project and cyber security management. "DLR technology, fully integrated into a utility's operations, is a key element to realizing our national renewable objectives," noted Ali Vojdani, CEO of GridBright®." He added, "In that regard, the WindSim Power approach is a promising option for meeting FERC 881 requirements."
"Building a greener tomorrow requires critical investments in transmission and distribution infrastructure," said Pedro Azagra, Avangrid CEO. "This pilot project with WindSim Power is just one example of how we're working to modernize the grid and enhance reliability and resiliency across our service areas for our customers. We're excited to move forward with this project, which will play a vital role in New York's path to a carbon-neutral economy."
The project will span thirty-six months, Deployment of weather telemetry will be completed by project partner Vaisala.
About GridBright®:
GridBright® specializes in secure and sustainable grid systems integration. We provide comprehensive utility systems strategy consulting, business case development, procurement support, system implementation and integration services, software solutions, and renewable integration consulting. Our capabilities span all domains of information and operations technologies and systems deployed in utilities across the United States.
More information: https://www.gridbright.com/.
About WindSim Power:
WindSim Power Inc. is a corporation organized under Delaware, USA's laws.
WindSim Power is a provider of high-performance Dynamic Line Rating (DLR) software and consulting services for power utility operators aiming to increase transmission capacity of existing power lines. WindSim Power Line (WPL) solution measures environmental conditions, providing full visibility of transmission line conditions for a real-time overview of true capacity.
More Information: https://windsimpower.com/.
Trademarks:
GridBright, Vaisala, WindSim Power, Avangrid
MULTIMEDIA:
LOGO link for media: https://www.Send2Press.com/300dpi/22-0629-s2p-GridBright-300dpi.jpg
RELATED LINKS:
News Source: GridBright Inc.