PHILADELPHIA, Pa., Oct. 26, 2023 (SEND2PRESS NEWSWIRE) — Agile, a groundbreaking fintech bringing mortgage lenders and broker-dealers onto a single electronic platform, is excited to announce that HilltopSecurities, a full-service investment bank and wealth advisory firm, has joined Agile's broker-dealer network. Agile clients already approved with HilltopSecurities will automatically see them added as an option for individual and competitive trading, and clients interested in an introduction can contact Agile or work with their HilltopSecurities representative for more information.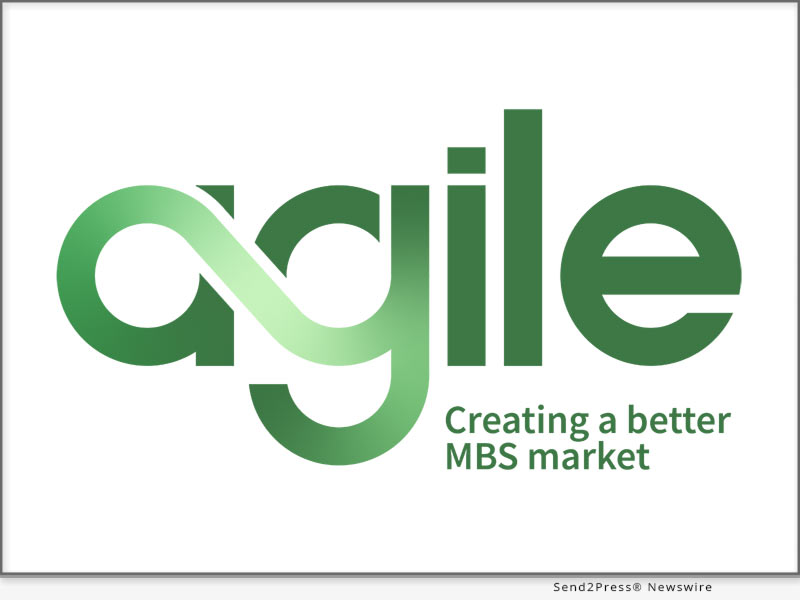 Image Caption: Agile – Creating a better MBS market.
"Providing better execution, liquidity, and transparency to mortgage lenders is a key element in the expansion of Hilltop's mortgage business," says Justin Tannen, Agency MBS TBA Trader at HilltopSecurities. "We cover a wide array of products and have a large customer base of non-originators, so partnering with Agile was an easy decision to make. It allows us to assist a large network of lenders, helping us round out the end-accounts we trade with.
"Given our deep reach in the mortgage world, we are in a unique position to use our superior liquidity to provide better pricing to lenders – which they need now more than ever amid heightened volatility and wide bid/ask spreads. Our goal is to tighten markets and improve liquidity – we will never bid or offer behind the screens. Ultimately, we want to be a one stop shop for lenders: between our own originator, Prime Lending, the warehouse lending we provide through our bank, Plains Capital, and us at HilltopSecurities, we are well-positioned to compete in this sector and Agile helps us get there."
Agile's mission is to unlock the potential of an electronic marketplace and grow its network of lenders and broker-dealers to efficiently interact with the market and their counterparties.
Agile's broker-dealer network now consists of 20 broker-dealers with access to a growing pool of mortgage lenders who trade TBAs. With easy electronic access to new clients and added volume, Agile's electronic RFQ platform and MBS pool bidding provides MBS and all broker-dealers on the platform with increased trading partners and requests, heightened granularity and speed, and an excellent client experience.
About HilltopSecurities:
Founded in 1946, HilltopSecurities is a full-service investment bank and wealth advisory firm providing financial services for public entities, institutional investors, housing finance agencies, broker-dealers, and individual investors. HilltopSecurities represents a unique blend of financial strength, industry knowledge, and decades of experience helping clients pursue their bold visions.
Learn more: https://www.hilltopsecurities.com/
About Agile:
The industry's first MBS fintech, Agile brings together lenders and dealers of all sizes onto a single platform. Agile facilitates the exchange of TBA MBS by securing and automating communication between mortgage lenders and broker-dealers. Agile digitizes the historically phone-based process to an electronic platform which may improve profitability and efficiency, while reducing administrative errors. Through its competitive TBA RFQ digital platform, mortgage lenders gain access to national and regional broker-dealers previously inaccessible on digital platforms, while broker-dealers gain access to an ever-growing network of lenders. Based in Philadelphia, Agile Trading Technologies supports a national network of clients with a team of capital markets professionals who have deep trading experience at financial organizations of every size.
Learn more: https://trade-agile.com/.
MULTIMEDIA:
Logo link for media: https://www.Send2Press.com/300dpi/23-1026-s2p-agile-mbs-logo-300dpi.jpg
###
MEDIA ONLY CONTACT:
(not for print or online)
Ian Miller
Of Agile
ian.miller@trade-agile.com
News Source: Agile Trading Technologies