CITY OF INDUSTRY, Calif., Feb. 7, 2023 (SEND2PRESS NEWSWIRE) — People in and around the City of Industry now have the opportunity to enjoy Korea's number one chicken sandwich brand. Mom's Touch has opened a new location there, adding to their existing locations in Gardena and Long Beach, California.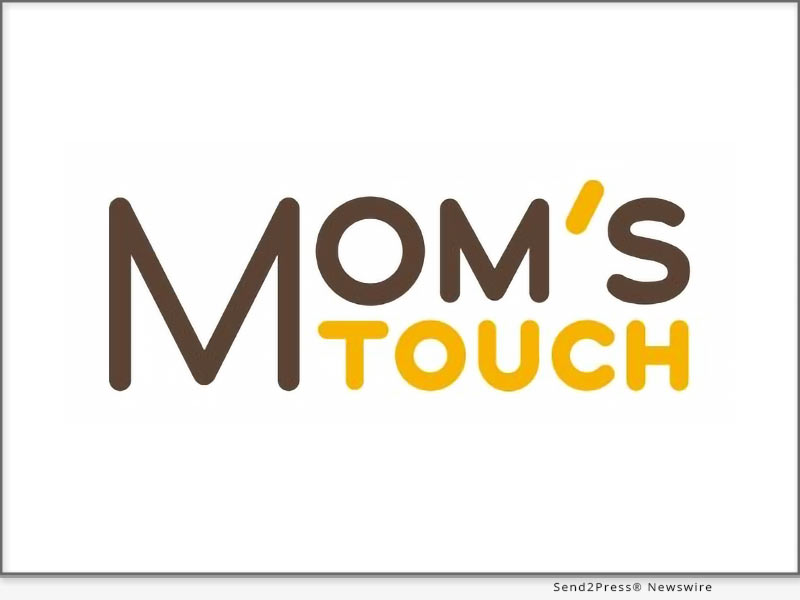 Image Caption: Mom's Touch logo.
The grand opening of this new location was Monday, February 6, 2023. It is situated at 13131 Crossroads Pkwy S, Suite B, in the City of Industry.
Like the other two Mom's Touch USA locations, the new City of Industry restaurant serves a menu centered around Mom's Touch's core offering: chicken sandwiches, wings, and fingers — along with sides like mashed potatoes, fries and sweet fried mochi balls.
When ordering a chicken sandwich, customers have the option to choose their signature dark thigh meat or chicken breast. All of Mom's Touch's chicken is fresh — never frozen — then marinated for 24 hours and fried with their signature Mom's spice blend.
The restaurant currently offers six varieties of flavorful, always-fresh chicken wings in a variety of spice levels. From mildest to spiciest, they are:
Mom's Original – Our original crispy fried chicken with a kick of spice!
Cheesy Onion – Fried crispy wings topped with our cheesy onion powder
Soy Garlic – Crispy wings tossed in Garlic Rich Sauce with a sweet blend of Soy Sauce
Apple Zing – Crispy wings tossed in Korean chili sauce with a sweet hint of apple & citrus
Sweet Chili – Spicy Korea Tteokbokki-esque sauce tossed in our crispy fried chicken wings
Fuego – Feel the Burn with out spiciest chili sauce tossed with our hot crispy chicken wings
After opening the City of Industry location, Mom's Touch plans to roll out new wing flavors for patrons to enjoy. All items on the Mom's Touch menu are prepared by the team in-house, and made to order for optimal freshness. Their thoughtful food preparation helps ensure that the chicken achieves the ideal balance of crunch on the outside and tenderness on the inside.
All three Mom's Touch locations aim to blend fresh ingredients and bold flavors. Each location has opening hours from 11 a.m. to 9 p.m. daily.
Mom's Touch USA is an expansion of the popular South Korean restaurant, which has more than 1,300 locations in Korea. Its first domestic location opened in Gardena in 2021, and the Long Beach location followed shortly after.
Fans of Mom's Touch will have more options to access the much-beloved menu. The brand aims to continue expansion across the U.S. beyond the new City of Industry establishment.
To learn more, visit https://www.momstouchusa.com/.
About Mom's Touch:
Specializing in fried chicken, Mom's Touch brings high-quality sandwiches, wings, chicken fingers, and sides to their customers.
Just like mom wants the best for you, so does Mom's Touch. The eatery has high standards, and that's reflected in their ingredients, food preparation, and customer service. They take those extra steps and invest in the best equipment, processes, and people to ensure their guests have the best fried chicken experience possible. They're firm believers that you should eat what makes you happy, and at Mom's Touch, that's the only kind of food they serve.
News Source: Mom's Touch