SAN FRANCISCO, Calif., June 13, 2023 (SEND2PRESS NEWSWIRE) — Nomis Solutions (Nomis), the leading provider of end-to-end pricing lifecycle management technology, announced that client success veteran Amy Chase has been tapped as Senior Vice President of Services. Chase will be responsible for leading implementations of Nomis Solutions and delivering ongoing services to existing clients.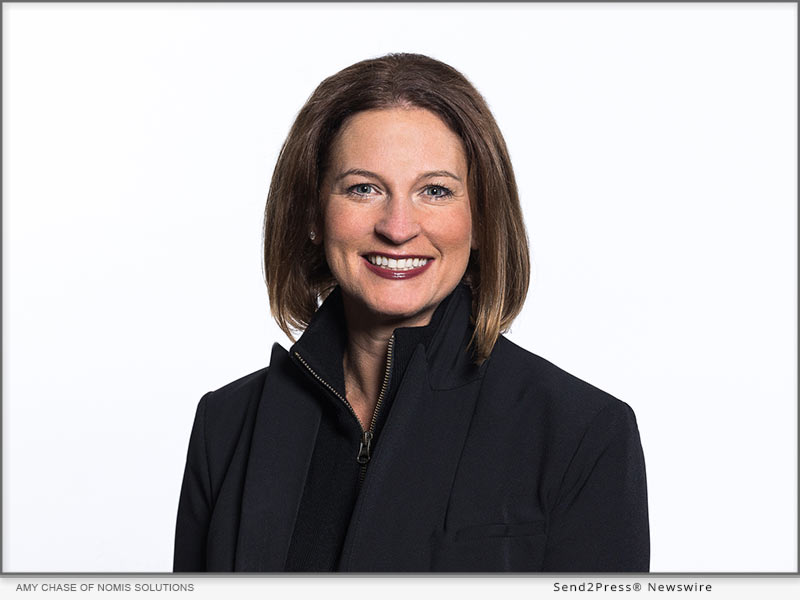 Image Caption: Amy Chase has been tapped as Senior Vice President of Services.
"Amy is a recognized leader in software services who understands the needs of customers, employees, and investors. She is a passionate customer advocate, and we're excited to have her as a member of our leadership team," said Greg Demas, president of Nomis Solutions.
Chase has nearly 20 years of experience in professional services and client success. Previously, Chase was the vice president of customer success for global software company Blackbaud and software provider Frontline Education. She brings expertise in growing cloud-based software companies and transforming the client experience to ensure clients are achieving their business outcomes. As a proven leader in services, she has overseen the automation of critical processes, business process reengineering, product and service launches, sales and business development and renewal execution.
"In this stage of Nomis' growth, there is a tremendous opportunity to leverage our industry expertise to provide consultative guidance to our client base and bring new service offerings and capabilities to market. Client-first strategies are key to doing so effectively," said Chase. "Throughout my career, I've been an internal champion for the customer's voice, and I look forward to continuing that effort at Nomis to ensure our client's needs remain at the forefront of our strategy."
About Nomis Solutions:
Nomis Solutions delivers the most comprehensive and integrated solution for setting, managing and executing price in an iterative and customer-centric system. Nomis is the consumer banking industry's leading software platform capable of standing up to complex bank analytical objectives while also delivering intelligent, data-driven, omnichannel customer experiences.
While the company offers an integrated suite of solutions, its powerful collection of APIs allows individual modules to meet each financial institution where they are in their pricing journey to help differentiate and grow their brands by developing relationships with customers that are both individualized and profitable.
To learn more, visit https://nomissolutions.com/.
PHOTO Link for media: https://www.Send2Press.com/300dpi/23-0613-s2p-amychase-300dpi.jpg
MEDIA CONTACT:
Lindsey Neal
Depth Public Relations
404-549-9282
Lindsey@DepthPR.com
News Source: Nomis Solutions