7 Springs Orthopedics Newsroom - Profile and News Archive
Based in Middle Tennessee, 7 Springs Orthopedics provides orthopedic care in an atmosphere of warmth and respect. With same or next day appointments and complete orthopedic services available at every clinic, patients experience a healthcare team that's friendly, efficient, and truly values their time. The providers at 7 Springs are highly skilled musculoskeletal specialists that listen to patients, take the time to answer questions, and develop an individualized care plan for their specific condition.
Engage with 7 Springs Orthopedics
Learn more online at: https://7springsortho.com/
Follow: | Facebook | Instagram | LinkedIn
Press Releases from 7 Springs Orthopedics :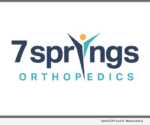 BRENTWOOD, Tenn., April 23, 2019 (SEND2PRESS NEWSWIRE) — 7 Springs Orthopedics is announcing the expansion of its facilities and service lines following its first institutional financing round. The company has begun the process of opening new locations throughout Middle Tennessee, starting with Bellevue and East Nashville, and also adding physical therapy services to its existing clinics in Brentwood and Antioch.