Absolute Trust Counsel Newsroom - Profile and News Archive
Absolute Trust Counsel is among the most highly ranked estate planning law firms in Walnut Creek. The firm's areas of expertise include Estate Planning, Trust Administration, Medi-Cal Planning, Probate, Retirement Assets Planning and Special Needs Planning. Absolute Trust Counsel's mission is to provide easy legal solutions for every client.
Kirsten Howe, the firm's managing attorney, was admitted to the California bar in 1987 and has practiced in Walnut Creek since 1997. She earned her J.D. cum laude at the University of California, Hastings College of the Law, where she was a member of the Thurston Society and Managing Editor of The Hastings Law Journal. She earned her Bachelor of Science degree from the University of Michigan.
Kirsten is a member of the Trusts and Estates Section of The State of California Bar; the Estate Planning and Probate Section, the Elder Law Section and the Women's Section of the Contra Costa County Bar Association. She is on the Board of Directors of the Estate Planning Council of Diablo Valley and a member of the Robert G. McGrath American Inn of Court.
Address: 2890 N. Main Street, Suite 206, Walnut Creek, CA 94597 -- Phone: 925.943.2740.
Media Contact: Susie Hays, CMO, Q2Mark
760-458-9201 | Susie@Q2mark.com
Engage with Absolute Trust Counsel
Learn more online at: https://absolutetrustcounsel.com/
Follow: Twitter | Facebook | LinkedIn | YouTube
Press Releases from Absolute Trust Counsel :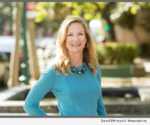 WALNUT CREEK, Calif., Sept. 6, 2018 (SEND2PRESS NEWSWIRE) — Weeks have passed since the death of the Queen of Soul herself, Aretha Franklin, and the world is still reeling – mainly from the loss of a such a beloved icon, but also from the fact that she seems to have died without a trust, says estate planning attorney Kirsten Howe of Absolute Trust Counsel. Without a will, and without any sort of estate plan in place, where will that $80 million go?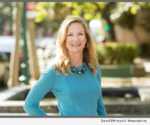 WALNUT CREEK, Calif., April 20, 2018 (SEND2PRESS NEWSWIRE) — Greater Bay Area estate planning firm Absolute Trust Counsel announces the launch of the Absolute Trust Talk podcast. Absolute Trust Talk launches as a new avenue to educate clients and prospects on a wide variety of trending business and financial wellness topics and how they can make better-informed decisions when planning for the future.