WALNUT CREEK, Calif., April 25, 2019 (SEND2PRESS NEWSWIRE) — Absolute Trust Talk, a monthly podcast released by Absolute Trust Counsel, recently sat down with Michael Crvarich, Vice President of Legacy Giving at the John Muir Health Foundation, to discuss how an individual's core value system is the new driving force behind charitable giving.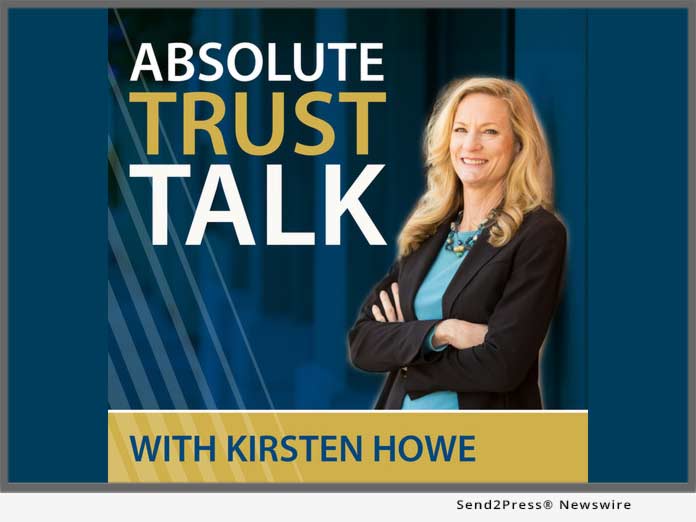 Crvarich reports that with exemption credits now doubled for 99% of Americans, the estate tax is taken off the table.
"There's a paradigm shift, and the need to do things from an estate tax planning point of view isn't as prevalent," he says. "We're seeing a values-based approach now that people aren't trying to beat Uncle Sam."
Absolute Trust Talk host and Absolute Trust Counsel founder Kirsten Howe agrees, adding that from an estate planning point of view it had been a big opportunity to incorporate charity in an estate plan because charitable contributions were deductible from a taxable estate or income taxes.
"Now that we don't have to really worry about estate taxes, it's a whole different ball game," she says.
So, why are people still giving? Because it's about the mission, about making a difference.
"It's about changing lives and changing your community, and that's the real gift," Crvarich says.
In Absolute Trust Talk's Episode #025 – "The Exploration of Legacy Planning and Charitable Giving" – Howe and Crvarich discuss:
How the change in tax laws has had an impact on charity
What drives people to give
How families can get involved in charitable giving
The mission, successes and strategies on the growth of the John Muir Health Foundation.
"Our goal for Absolute Trust Talk is to get together with leaders to break down important topics into thought-provoking, approachable and easy-to-consume content for our community," Howe says. "It's interesting to explore the motivations behind the people in our communities, our clients, and how their wants and needs truly drive planning for the future of their legacies."
The podcast can be downloaded on the Absolute Trust Talk podcast page, https://absolutetrustcounsel.com/025-the-exploration-of-legacy-planning-and-charitable-giving-with-michael-crvarich-of-the-john-muir-health-foundation/, along with a host of free downloadable resources including:
"Creating a Family Mission Statement" workbook
A variety of e-booklets that explore the different ways of giving under the new tax laws
Free one-hour consultation to explore values-based philanthropy and giving.
It can also be downloaded on iTunes: https://itunes.apple.com/us/podcast/absolute-trust-talk/id1371742254?mt=2.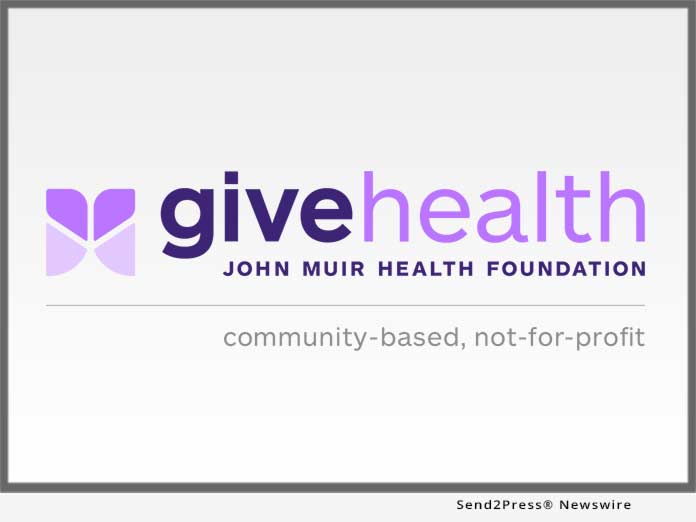 About Absolute Trust Talk:
Educating at every step. Absolute Trust Talk is not your run-of-the-mill general counsel show filled with legal jargon that doesn't resonate. Through her 20+ years of practice, Absolute Trust Counsel's managing attorney, Kirsten Howe, found herself working with clients who were confused and overwhelmed by the complexity of estate planning and saw a need to help clients with education and specific client-centered estate planning services. Now she's taking her expertise and experience to a new level; she's on a mission to bring a thought-provoking and approachable, friendly voice not only to estate planning, but to a wide variety of business and financial wellness topics. Through a series of podcasts, Howe will connect with like-minded business professionals and work to coach and encourage listeners to make educated and informed planning decisions. Preparing for the future doesn't have to be stressful or hard, but it does have to be smart.
About Absolute Trust Counsel:
Absolute Trust Counsel is among the most highly ranked estate planning law firms in Walnut Creek. The firm's areas of expertise include estate planning, trust administration, Medi-Cal planning, probate, retirement assets planning and special needs planning. Absolute Trust Counsel's mission is to provide easy legal solutions for every client.
Howe was admitted to the California bar in 1987 and has practiced in Walnut Creek since 1997. She earned her J.D. cum laude at the University of California, Hastings College of the Law, where she was a member of the Thurston Society and Managing Editor of The Hastings Law Journal. She earned her Bachelor of Science degree from the University of Michigan.
She is a member of the Trusts and Estates Section of The State of California Bar; the Estate Planning and Probate Section; the Elder Law Section; and the Women's Section of the Contra Costa County Bar Association. She's on the Board of Directors of the Estate Planning Council of Diablo Valley and a member of the Robert G. McGrath American Inn of Court.
Learn more: https://absolutetrustcounsel.com.
About the John Muir Health Foundation:
John Muir Health Foundation is a 501(c)(3) nonprofit organization dedicated to inspiring and stewarding philanthropic support for all health services, programs and facilities of John Muir Health. As a community-based, not-for-profit health care organization, John Muir Health invests all revenue back into its services and the local community. Philanthropic gifts are essential to sustaining and enhancing the margin of excellence that distinguishes John Muir Health as a top-rated health care provider and a vital community asset.
Learn more: https://www.givehealthjmh.org.
News Source: Absolute Trust Counsel