Susan Foley Newsroom - Profile and News Archive
Susan Foley is Managing Partner of Corporate Entrepreneurs LLC, a professional services firm that assists businesses with building intrapreneurship as a strategy for new business growth. She is a champion for research on intrapreneurs, helping countless organizations identify their internal intrapreneurs and understand how they are distinguishable from other employees.
Her breakthrough research - based largely on direct observation of intrapreneurs around the world - has helped business leaders globally understand the critical need for this role and experience their remarkable contributions.
As an experienced corporate entrepreneur (Intrapreneur), Susan understands the challenges of building corporate entrepreneurship (Intrapreneurship) as a core competency inside of an established organizations.
Susan has spent the last twenty five years helping organizations develop new growth businesses that have generated millions. She helps organizations identify and develop their internal entrepreneurs and entrepreneurial leaders. Then works with them to build the infrastructure needed to support innovation inside their organizations, accelerating the speed of growth.
Engage with Susan Foley
Learn more online at: https://corporate-entrepreneurs.com/about/management/susan-foley/
Follow: Twitter | Facebook | LinkedIn
Press Releases from Susan Foley :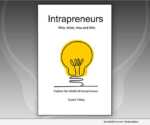 BOSTON, Mass., July 31, 2020 (SEND2PRESS NEWSWIRE) — Author and intrapreneurship expert Susan Foley, Managing Partner of Corporate Entrepreneurs LLC, is excited to announce the release of the paperback version of her latest book, "Intrapreneurs: Who, What, How and Why" (ISBN: 978-1734956900).