Aviv Clinics Newsroom - Profile and News Archive
Founded in 2017, Aviv Clinics represents a new approach to healthy aging - The Aviv Medical Program. Designed to improve the aging process by increasing cognitive and physical performance in healthy aging adults, Aviv's three-month program has as its centerpiece daily hyperbaric oxygen therapy (HBOT) sessions in a state-of-the-art facility.
The impact of these HBOT sessions is maximized through personalized cognitive and physical training programs, as well as tailored nutrition plans. The Aviv Medical Program was developed based on over a decade of research and development under the scientific leadership of Dr. Shai Efrati, Chair of Aviv Clinics' Scientific and Medical Advisory Board.
Engage with Aviv Clinics
Learn more online at: https://aviv-clinics.com/
Follow: Twitter | Facebook | LinkedIn
Press Releases from Aviv Clinics :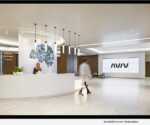 SUMTER COUNTY, Fla., Feb. 1, 2021 (SEND2PRESS NEWSWIRE) — World leader in improving brain performance, Aviv Clinics, has opened its state-of-the-art, 30,000-square-foot medical facility – the first treatment center of its kind in North America. The practice, located at The Center for Advanced Healthcare in The Villages, Florida, is dedicated to Aviv's scientifically evidenced medical program concentrated in hyperbaric oxygen therapy (HBOT).