BWC Capital Newsroom - Profile and News Archive
BWC Capital, LLC is a private equity firm headquartered in North Carolina. In operation since 2013, BWC Capital was formed to address opportunities outside the scope of BWC Consulting, a boutique strategy and financial advisory consulting firm in existence since 2005, and in response to the insatiable demand and widening gap for access to capital by emerging- and growth-oriented businesses.
Engage with BWC Capital
Learn more online at: http://www.bwccapital.com
Follow:
Press Releases from BWC Capital :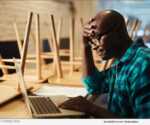 GREENSBORO, N.C., May 14, 2020 (SEND2PRESS NEWSWIRE) — Black-owned North Carolina-based investment firm, BWC Capital secured a Payroll Protection Program (PPP) forgivable small business loan during the first round of available funds several weeks ago.