Caldwell Law Firm Newsroom - Profile and News Archive
The CALDWELL LAW FIRM, led by Larry J. Caldwell has been serving all of California for over 40 years. Attorney Larry K. Caldwell is a rial lawyer, litigator, insurance law expert, and member of the California State Bar, since 1979.
Trial Lawyers • Dispute Resolution Experts • Insurance Disputes • Business Disputes • Personal Injury Disputes
For more information, please contact Larry J. Caldwell at 310-689-9769 or at larry.caldwell@caldwellfirm.net.
Caldwell Law Firm, 21550 Oxnard Street, 3rd Floor, Woodland Hills, CA 91367
​
Engage with Caldwell Law Firm
Learn more online at: https://www.caldwellfirm.net/
Follow: 𝕏 (Twitter) | Facebook
Press Releases from Caldwell Law Firm :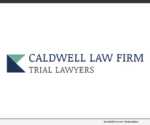 LOS ANGELES, Calif., Jan. 11, 2020 (SEND2PRESS NEWSWIRE) — On Monday, January 13 at 8:30 a.m., attorney Larry J. Caldwell will ask the Los Angeles Superior Court to issue a Preliminary Injunction barring the Los Angeles Sheriff's Department from evicting 88-year old widow Dorothy Green from her Brentwood home of 13 years.