Cascade Systems Technology Newsroom - Profile and News Archive
Cascade Systems Technology (CST) is a premier electronic contract manufacturing company specializing in Electronic Manufacturing Services (EMS) in Hillsboro, Oregon. Our company not only services the greater Portland area, but customers nationwide serving a variety of customers with industrial, commercial, medical, aerospace, energy, and defense applications.
With over 25 years as a supplier of choice, CST supports projects such as LEDs, electric vehicle equipment, sensors, cables, wire assemblies, and products supporting the Internet of Things such as wireless sensor networks, control systems and automation.
CST is an ISO 9001:2015 certified, International Traffic in Arms Regulations (ITAR) registered, IPC-A-610F (Acceptability of Electronic Assemblies) certified, and UL-796 Certified. We also follow ISO 14001 Environmental Management System requirements and are also Electrostatic Discharge (ESD) compliant. Making CST your electronic contract manufacturing company of choice.
Engage with Cascade Systems Technology
Learn more online at: https://www.cascadesystems.net/
Follow: Twitter | Facebook | Instagram | LinkedIn
Press Releases from Cascade Systems Technology :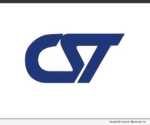 HILLSBORO, Ore., Sept. 26, 2019 (SEND2PRESS NEWSWIRE) — On October 2, 2019, Cascade Systems Technology will be at the NW Electronics Design & Manufacturing Expo (NEDME). NEDME is the premier trade show and networking event for members of the high-tech industry in the Pacific Northwest.