Cirsova Publishing Newsroom - Profile and News Archive
Cirsova Publishing has been publishing thrilling adventure science fiction and fantasy since 2016. They have published nearly 20 issues of their flagship publication, Cirsova Magazine. Additionally, they have published a number of anthologies, a fully illustrated edition of Leigh Brackett's Planet Stories-era Stark adventures, Jim Breyfogle's Mongoose and Meerkat, and the 35th Anniversary Editions of Michael Tierney's Wild Stars.
Engage with Cirsova Publishing
Learn more online at: http://www.cirsova.wordpress.com/
Follow: Twitter
Press Releases from Cirsova Publishing :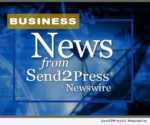 LITTLE ROCK, Ark., March 12, 2021 (SEND2PRESS NEWSWIRE) — Cirsova Publishing is proud to announce that it has partnered with Michael Tierney and Robert Allen Lupton to restore and reprint Julian Hawthorne's "The Cosmic Courtship," a never-before-collected pulp Planetary Romance by the son of famed American author Nathaniel Hawthorne.