Compassion Prison Project Newsroom - Profile and News Archive
Compassion Prison Project is a grassroots organization with a mission to transform prisons and communities through compassionate action. It is a 501(c)(3) non-profit organization.
Engage with Compassion Prison Project
Learn more online at: https://compassionprisonproject.org/
Follow: Twitter | Facebook | LinkedIn
Press Releases from Compassion Prison Project :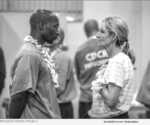 LOS ANGELES, Calif., Sept. 8, 2020 (SEND2PRESS NEWSWIRE) — On February 12, 2020, 235 incarcerated men gathered in the yard of a maximum-security prison in California. They formed a circle, and in the center of that circle stood Grammy Award winning film producer Fritzi Horstman. She read aloud ten questions from the ACE test, a survey of Adverse Childhood Experiences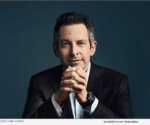 LOS ANGELES, Calif., Aug. 27, 2020 (SEND2PRESS NEWSWIRE) — In partnership with Compassion Prison Project, Sam Harris – neuroscientist, philosopher, podcaster and five-time New York Times best-selling author – has just donated his top-rated app, Waking Up, to ALL prisons in the United States.