DAPA Products Newsroom - Profile and News Archive
DAPA Products is known, not just for the Foam Welt Cord, but the highly demanded Foam Screen Spline, along with many more goods in the window, door, and upholstered furniture industries and braided products for the upholstery furniture industry.
DAPA runs several extrusion lines 24 hours a day, 5 days per week. Foam Screen Spline has helped to reduce the stress of screening and now is the favored choice for many major manufacturers. Thanks to the support of our many friends and customers, a small beginning has proved to be highly successful. Foam Welt Cord and Foam Screen Spline are still our main products but we now provide many other products for these markets and several other industries.
Engage with DAPA Products
Learn more online at: https://www.dapaproducts.com/
Follow: Twitter | Facebook | LinkedIn | YouTube
Press Releases from DAPA Products :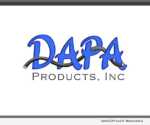 JASPER, Ala., Oct. 10, 2019 (SEND2PRESS NEWSWIRE) — DAPA Products, a screen spline manufacturer and supplier, shares important tips to get the right fit in your window or door screen spline for repair. A screen spline is an essential element for window and door frames and helps them to remain secure.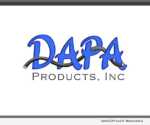 JASPER, Ala., Dec. 3, 2018 (SEND2PRESS NEWSWIRE) — DAPA Products, manufacturer of upholstery and fenestration products, shares ideas on how to take upholstered furniture and furnishings to the next level with welt cords. DAPA Products innovated the industry with the launch of Foam Welt Cord and Foam Screen Spline, which reduced the incidents of carpal tunnel syndrome in workers who installed screen spline in windows and doors. (VIDEO)