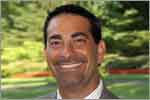 Elliot Cohen Newsroom - Profile and News Archive
With over two decades in communications, media, and crisis management, Elliot Cohen is among the most experienced communicators in the state of Florida. He has been on the front lines of high stakes public relations, marketing, campaign politics, and crisis communications for some of the nation's largest organizations for almost 20 years.
He is a proven and award-winning strategist who has successfully represented organizations in both the private and public sectors. Elliot Cohen has extensive experience in several sectors, including government, law enforcement, and healthcare.
He served as Director of Media Relations for the 11th largest law enforcement agency in the United States. Cohen led media relations and crisis communications for one of the largest health care and health insurance companies in the state of Florida. He was also the Director of Communications for the City of West Palm Beach.
Elliot Cohen's firm, My PR Guru, LLC (MyPRguru.com) and My Gov Guru (MyGovGuru.com) assists governments take a more active role in ensuring residents know what is happening in their cities and towns.
My PR Guru, LLC, 11419 W. Palmetto Park Road #971402, Boca Raton, Florida , 33497 - 561.676.4949
Engage with Elliot Cohen
Learn more online at: https://www.myprguru.com/
Follow: | LinkedIn
Press Releases from Elliot Cohen :