Expetitle Newsroom - Profile and News Archive
Founded in January 2019, Expetitle was born out of the LAB Ventures startup studio. Expetitle is a Florida statewide title company that delivers fully digital and hybrid closings through one secure collaborative platform that adds transparency to the entire closing process. Expetitle's mission is to provide a better, transparent closing experience for buyers, sellers, and their agents and brokers. Today's consumer is used to doing everything on their phone in real time, why should buying a home be any different?
Engage with Expetitle
Learn more online at: https://www.expetitle.com/
Follow: | Facebook | Instagram
Press Releases from Expetitle :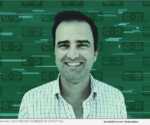 MIAMI, Fla., July 30, 2020 (SEND2PRESS NEWSWIRE) — Expetitle, a digital title company and a leader in remote real estate closings, announced today it has completed a $850,000 fundraising round. The investment brings Expetitle's total funding to over $1 million and will help the company aggressively expand its sales and marketing efforts, as well as to continue to develop additional product functionality.