FlexCare Newsroom - Profile and News Archive
FlexCare, LLC is a leading digital provider of online and on-demand healthcare delivery services to private and public employers, associations, brokers, school systems and more. By using Digital Health services instead of more expensive urgent care and ER visits, FlexCare cuts unnecessary costs and keeps members smiling (instead of waiting).
Engage with FlexCare
Learn more online at: http://flexcare.com/
Follow: Twitter | Facebook | Instagram | LinkedIn
Press Releases from FlexCare :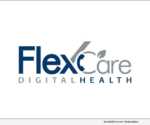 LOS ANGELES, Calif., June 19, 2020 (SEND2PRESS NEWSWIRE) — Exciting things are happening at FlexCare which is why they recently launched a rebranding campaign to help get the word out. As of June 15, the company logo changed slightly to reflect the company's strength, capabilities, growth and emphasis on providing Digital Health solutions to the marketplace.