iBoysoft Newsroom - Profile and News Archive
Founded in early 2017, iBoysoft is an innovative and fast-growing software company that provides users with solutions to data recovery for Windows, data recovery for Mac, APFS data recovery, NTFS read/write support on Mac, Mac drive management, and file protection. It has been well-recognized by millions of happy users all over the world.
Engage with iBoysoft
Learn more online at: https://iboysoft.com/
Press Releases from iBoysoft :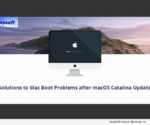 CHENGDU, China, Nov. 7, 2019 (SEND2PRESS NEWSWIRE) — iBoysoft, a dedicated Mac and Windows software developing company since 2017, lately unveils a series of solutions to fix Mac not booting issue after the recent macOS 10.15 Catalina update is published. It aims to help users enjoy new features of the latest macOS while keeping their data safe and intact.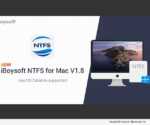 CHENGDU, China, Oct. 24, 2019 (SEND2PRESS NEWSWIRE) — iBoysoft (https://iboysoft.com/), a leading provider of data security and drive management software, recently releases a brand-new product, iBoysoft NTFS for Mac. Fully compatible with macOS Catalina, the software is designed to help users read, write to, check, repair, and format NTFS drives on Mac seamlessly. (VIDEO)