iTrinegy Newsroom - Profile and News Archive
iTrinegy are specialists in all aspects of application performance over networks, with the most extensive network emulation product line in the world, together with application and network profiling technology, for managing applications in today's complex and disparate networks. We also provide services and expertise in IT Transformation services for Cloud, Consolidation and Virtualization.
iTrinegy's (INE and NE-ONE) family of network emulation products recreate a wide variety of network characteristics (e.g. bandwidth, latency, jitter, packet drops etc) to enable you to test application performance over any network, including Cloud, Mobile, WANs, MPLS, Satellite, Radio etc prior to actual deployment in the production network
iTrinegy's Application Performance Measurement products enable companies to identify, in real time, the real cause of poor applications and network performance issues.
iTrinegy is trusted by governments, military organizations and enterprises across the globe including LSRC (UK MoD), Federal Government and Military, Alcatel, Aviva, BT, Boeing, Cisco, Fidelity Worldwide Investments, IBM, Lockheed Martin, Northrop Grumman, National Australia Bank, Raytheon, Thomson Reuters, Salesforce and Starbucks.
iTrinegy Inc (US Headquarters)
255 W. Moana Lane, Suite 105, Reno, NV 89509 USA
Media Only Contact:
Phil Bull
Marketing Manager, iTrinegy
+44 1799 252 200
+44 (0)7909 990617
phil.bull@itrinegy.com
Engage with iTrinegy
Learn more online at: https://www.itrinegy.com/
Follow: Twitter | Facebook | LinkedIn | YouTube
Press Releases from iTrinegy :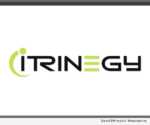 BARCELONA, Spain, Nov. 5, 2018 (SEND2PRESS NEWSWIRE) — iTrinegy, the Virtual Test Network Specialists, announced at VMworld Europe today, the availability of 10G capable versions of its Flex Network Emulator range. These latest additions will enable enterprises to scale their Virtual Test Environments with a highly realistic replica of real-world networks in which they can verify application performance and have confidence that changes to existing, or the addition of new services, are fit for purpose.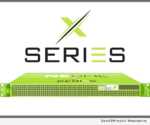 ORLANDO, Fla., June 11, 2018 (SEND2PRESS NEWSWIRE) — Today at Cisco Live, Cisco's annual IT and communications conference, iTrinegy, specialists in mitigating risk associated with application performance over networks, announced the launch of their NE-ONE X-Series Network Emulator. This product combines 10Gbps performance with NE-ONE features such as Auto-configuration and Network Scenario Builder, to enable organizations to easily test applications in up to 10Gbps Point-to-Point Virtual Test Networks that mimic real-world environments.