Kokes Properties Newsroom - Profile and News Archive
Kokes Properties turns untapped real estate project potential into thriving communities by prioritizing the impact and longevity of its developments, and by seeing projects through to completion. Michael J. Kokes is a third-generation real estate developer, meeting new market demands while honoring the principles and reputation established by his grandfather and father. Kokes Properties' purpose and success is aligned with its customers, trade and business partners, staff and government officials.
Engage with Kokes Properties
Learn more online at: https://www.kokesproperties.com/
Press Releases from Kokes Properties :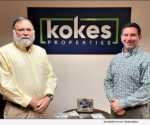 BRIELLE, N.J., Feb. 25, 2020 (SEND2PRESS NEWSWIRE) — Kokes Properties welcomes two new executives to the full-service real estate organization led by founder and third-generation developer Michael J. Kokes. Matthew Stephens has been named Vice President of Development and Paul Kavka is Project Manager.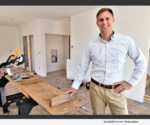 BRIELLE, N.J., Jan. 15, 2020 (SEND2PRESS NEWSWIRE) — Third generation real estate developer, Michael J. Kokes, president, proudly announces Homestake Capital LLC is now Kokes Properties, a full-service real estate firm. Rebranding as Kokes Properties showcases the company's aspiration to become New Jersey's premier, vertically integrated real estate firm and solidifies the Kokes name as one of the most trusted in the industry.