Lift and Care Systems Newsroom - Profile and News Archive
Lift & Care Systems, Inc is dedicated to bringing the highest quality of life to users and their caregivers by providing customized solutions that enhance the users' mobility. To achieve this goal, Lift & Care Systems offers a myriad of products, including: Body Supports, Slings, Mobile Lifters, Ceiling Systems, Wall-to-Wall Lift Systems, Wheelchair-to-Water Pool Lifts, Frictionless Slides, stair lifts, aluminum ramps, accessible shower stalls, lifts for cars/vans/SUV's with the Multi-Lift and Glide 'N Go.
Their products are used in private residential homes; semi-professional homes, such as group homes and day programs; and professional institutions, including nursing homes, hospitals and schools. Lift & Care Systems is the exclusive distributor of the SureHands patient lifts featuring the patented Body Support systems in Massachusetts, Rhode Island, and Connecticut. In addition, Lift & Care Systems product line also includes National Ramp Systems and a broad array of stairlifts, for in home use.
Founded in 1993, Lift & Care Systems, Inc. is located at 7 Precinct Street in Lakeville, MA 02347. For additional information, or to arrange for a free personal consultation, please call 508-465-5254.
Engage with Lift and Care Systems
Learn more online at: http://www.liftandcaresystems.com/
Follow: Twitter | Facebook | LinkedIn | YouTube
Press Releases from Lift and Care Systems :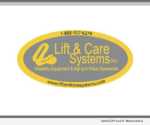 LAKEVILLE, Mass., April 15, 2019 (SEND2PRESS NEWSWIRE) — Lift & Care Systems is proud to carry Access Unlimited's Multi-Lift and Glide n Go wheelchair to car transfer devices. The Access Unlimited Multi-Lift is designed to be used primarily with cars, but it can also be used for vans, trucks or SUVs.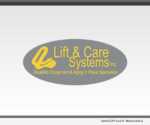 LAKEVILLE, Mass., Feb. 13, 2019 (SEND2PRESS NEWSWIRE) — Lift & Care Systems is proud to have a working relationship with, Homes for Our Troops, a non-profit organization that has a mission to build and donate specially adapted custom homes for severely injured post-9/11 Veterans, to enable them to rebuild their lives.