LiveCast365 Newsroom - Profile and News Archive
Create it. Stream it. Own it™. Based in Columbus, Ohio, Livecast365 is the most affordable, user friendly, and over-the-top digital content delivery network in the world. Through a proprietary online tool that aggregates digital content, customers can create easy-to-use, user-generated, revenue generating, live streaming TV networks and channels. These channels can be easily broadcasted over Amazon Fire, Apple TV, Roku, proprietary web and mobile apps, and various social media networks. All while allowing customers to own their content and advertising profits.
Engage with LiveCast365
Learn more online at: https://livecast365.com/
Follow: Twitter | Facebook | Instagram
Press Releases from LiveCast365 :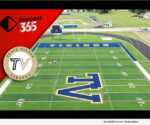 COLUMBUS, Ohio, Aug. 21, 2020 (SEND2PRESS NEWSWIRE) — One of the largest school districts in the state of Ohio, Teays Valley, is working with Columbus based digital media company, Livecast365, and their proprietary streaming technology. Teays Valley pursued their very own dedicated TV network and TV channels to support athletics and education within their community.