Local Anchor Newsroom - Profile and News Archive
Local Anchor is a nationwide media company focused on supporting parents and caregivers with masterfully curated, hyperlocal content and resources to cultivate kindness, encourage empathy, and empower individuals to build and sustain supportive communities that are rooted in shared interests.
Engage with Local Anchor
Learn more online at: https://localanchor.com/
Follow: Twitter | Facebook | Instagram | LinkedIn | YouTube | Pinterest
Press Releases from Local Anchor :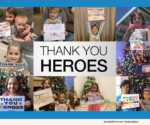 REDONDO BEACH, Calif., Feb. 11, 2021 (SEND2PRESS NEWSWIRE) — While everyone continues to deal with the effects of the COVID-19 pandemic, healthcare workers continue to bear the brunt of it, local businesses are struggling, and people are unsure of how to help. As founder of the popular South Bay Mommies & Daddies, a Los Angeles area community platform for parents and family-friendly local businesses, Laura Stotland was inspired to launch Project South Bay Heroes to help direct well wishes into action in the South Bay community.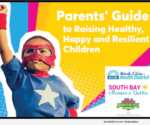 REDONDO BEACH, Calif., Jan. 28, 2021 (SEND2PRESS NEWSWIRE) — "Parents' Guide to Raising Happy, Healthy and Resilient Children," presented in partnership with Beach Cities Health District and South Bay Mommies and Daddies, is a five-part video series designed for parents of children ages 0-6.