Matrix Systems Newsroom - Profile and News Archive
Matrix Systems services Northern California and Northern Nevada from our sales offices in San Leandro, Calif. and Grass Valley, Calif. and our service facility in San Leandro, Calif. We are the exclusive representative for United Air Specialists, Inc., SMOG HOG mist filtration, DUST HOG dust filtration and PSG commercial kitchen exhaust filtration products. We also provide a variety of other mist media filtration products and dust media filtration products.
We provide dust collector replacement parts, SMOG HOG parts, and filters. In addition, we are a complete SMOG HOG service provider including equipment and airflow testing, component cleaning and exchange, as well provide our proprietary SMOG HOG SP7 detergent for automatic wash systems. We look forward to working with you to provide solutions for your industrial air filtration and commercial air filtration needs.
haud secus LLC dba Matrix Systems.
Engage with Matrix Systems
Learn more online at: https://www.smoghogexperts.com/
Press Releases from Matrix Systems :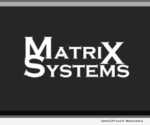 SAN LEANDRO, Calif., Jan. 23, 2020 (SEND2PRESS NEWSWIRE) — Matrix Systems announces the launch of its redesigned website. The site has been updated with a new look and feel that incorporates the latest features of online web design, as well as optimizing the site for mobile devices such as phones and tablets.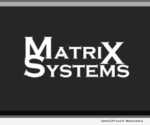 SAN LEANDRO, Calif., April 11, 2019 (SEND2PRESS NEWSWIRE) — Installing a commercial air filtration system is not a magical solution for air pollution control, says Matrix Systems. These complex systems require several services in order to make sure that the system functions as designed.