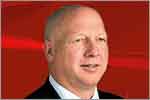 Mitchell T Tracy Newsroom - Profile and News Archive
Mitchell T Tracy for Clark County Commissioner District F. Imagine lower property taxes, lower sales tax and less government. Reagan Conservative, Trump Supporter, US Constitution, American and Americans FIrst.
Since moving to Clark County in 1999, he's been involved with "We the People" of District F and has contributed to the community through charity work and neighborhood watches. Curious about the community at large, he's also done a ride-along with the Las Vegas Metro Police Department and visited local fire stations to talk with fire fighters about issues they face. Tracy has never and will never support a Democrat.
If elected, Tracy will work to get more police officers on the street and to improve response times. He will also work to lower property taxes and sales taxes, bring more jobs into the area, and get free parking for local residents at casinos.
Media Contact:
Mitchell T. Tracy
+1-702-423-5885
mitchelltracy@mitchelltracy.com
Engage with Mitchell T Tracy
Learn more online at: https://www.mitchelltracy.com/
Press Releases from Mitchell T Tracy :