V. Tiarra Newsroom - Profile and News Archive
V. Tiarrá came to life in 2018. She found her way back to music after a long break, by first pursuing a career in medicine as a physician. She currently works as a Medical Director practicing in South Florida where she can support her hometown and current community. Music has helped V. Tiarrá heal from illness, and helped her find her true inner voice. Her style is a smart and soulful R&B/hip hop/pop mix.
Engage with V. Tiarra
Learn more online at: https://www.vtiarra.com/
Follow: | Facebook | Instagram | YouTube
Press Releases from V. Tiarra :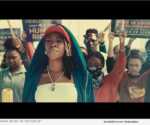 MIAMI, Fla., Aug. 18, 2020 (SEND2PRESS NEWSWIRE) — R&B Fusion Artist V. Tiarrá was a featured performer/artist at the 2020 Blue Gala hosted by the Miami-Dade Democratic Party. Just as she is releasing her next new song, "Digital Love," V. Tiarrá performed "Batter Up" an ode to the many societal and social issues U.S. Citizens face.