Narakeet Newsroom - Profile and News Archive
Narakeet is a text to speech video maker, an online service that helps people make narrated videos easily. It was created for a global audience and supports 40+ languages and 250+ voices. In brief, it uses artificial intelligence to create life-like narration from speaker notes in a presentation, or from markdown scripts. Users can edit video as simply as they would edit text, saving hours by not having to record and re-record audio, synchronise picture with sound and transcribe subtitles.
Engage with Narakeet
Learn more online at: https://www.narakeet.com/
Follow: Twitter | Facebook | YouTube
Press Releases from Narakeet :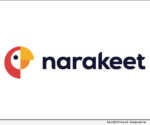 WOKING, U.K., Nov. 8, 2021 (SEND2PRESS NEWSWIRE) — Remote and virtual learning environments are putting educators under pressure to create engaging video materials, yet few teachers have the equipment or skills to record professional audio. Adding 60 new voices, Narakeet this week enabled educators to easily create video lessons and voiceovers in 40 languages and regional dialects.