NED Biosystems Newsroom - Profile and News Archive
Based in Cambridge, Massachusetts, NED Biosystems is a clinical-stage biotech company developing innovative treatments unlike most available today. Beginning with a focus on patients and their families, NED seeks to dramatically improve patients' outcomes with therapies that lack the toxicity and side effects of today's treatments, allowing patients to retain a high quality of life. Due to ease of oral dosing and cost-effectiveness of the treatments, the company aims to provide revolutionary, efficacious treatment solutions to patients not only in the U.S. and other developed nations but also in economically challenged global regions.
Engage with NED Biosystems
Learn more online at: https://nedbiosystems.com/
Follow: Twitter | Facebook | Instagram | LinkedIn
Press Releases from NED Biosystems :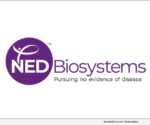 CAMBRIDGE, Mass., Sept. 2, 2020 (SEND2PRESS NEWSWIRE) — NED Biosystems, an innovative clinical-stage biotech company developing oral therapies for cancer and novel coronavirus, is pleased to announce that Nabeel El-Bardeesy, PhD and Razelle Kurzrock, MD have joined the Company's Scientific Advisory Board.