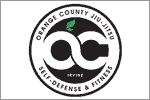 OC Jiu-Jitsu a Clark Gracie Academy Newsroom - Profile and News Archive
Based in Irvine, Calif., OC Jiu-Jitsu, a Clark Gracie Academy, was established in 2015 by world champion martial arts expert Clark Gracie, an American Brazilian jiu-jitsu competitor and member of the world–renowned Gracie family.
He is the grandson of legendary Carlos Gracie, the founder and creator of Gracie Jiu-Jitsu, and first eldest son of Carley Gracie, the father of Gracie Jiu-Jitsu in the United States. The academy teaches students of all ages honor, respect, discipline, confidence, strength, endurance, strategy, and controlled self-defense.
Engage with OC Jiu-Jitsu a Clark Gracie Academy
Learn more online at: https://www.gracieirvine.com
Press Releases from OC Jiu-Jitsu a Clark Gracie Academy :