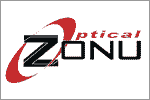 Optical Zonu Newsroom - Profile and News Archive
Founded in 2001, Optical Zonu manufacturers a range of digital and analog RF-Over-Fiber products for commercial and government wired and wireless networks, satellite and telemetry/tracking earth stations, broadcast and Public Safety networks.
The company's fast track product development ensures on time delivery of reliable, cost-effective standard product as well as custom solutions for our customers' most pressing needs. We provide full design and bid support along with on-site deployment services.
Engage with Optical Zonu
Learn more online at: https://www.opticalzonu.com/
Follow: Twitter | Facebook | LinkedIn | YouTube
Press Releases from Optical Zonu :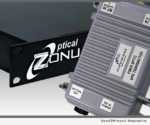 LOS ANGELES, Calif., July 9, 2018 (SEND2PRESS NEWSWIRE) — Optical Zonu Corp, a U.S. carrier-approved supplier of RF-Over-Fiber transport solutions and fiber monitored digital transport, has released a version of their GPS Fiber Transport specifically designed for providing the GPS connectivity for C-RAN hubs. This feature now offers 8 and 16 outputs with optional auto-switchover redundancy.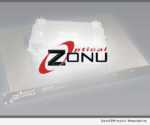 LOS ANGELES, Calif., June 5, 2018 (SEND2PRESS NEWSWIRE) — Optical Zonu Corp ("OZC"), a major manufacturer of analog and digital fiber optic solutions, is pleased to announce a new RF over Fiber solutions partnership with Sayres & Associates and Cogitari.