Rapid Deployment Solutions Newsroom - Profile and News Archive
Headquartered in Fort Lauderdale, Florida, Rapid Deployment Solutions (RDS) is a leader in providing strategy, planning, and implementation of Content & Records Management solutions. RDS has applied its industry knowledge and expertise to help Fortune 100 customers become more competitive, efficient, and profitable through the application of innovative technologies, greater efficiencies, and cloud solutions.
MEDIA ONLY CONTACT:
Jason McCloy
Circus Interactive
+1-704-255-5787
media@circusllc.com
Engage with Rapid Deployment Solutions
Learn more online at: https://www.rds-consulting.com/
Press Releases from Rapid Deployment Solutions :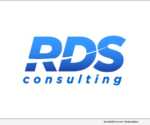 FORT LAUDERDALE, Fla., March 31, 2020 (SEND2PRESS NEWSWIRE) — Rapid Deployment Solutions (RDS) – a leading Content & Records Management solutions company – is excited to announce that it has been selected by one of the largest North American distillers and alcohol distributors to improve their Accounts Payable process, AP audit support, Customer Service support, and to increase responsiveness to the U.S. Federal Alcohol Tax & Trade Bureau (TTB) Audits.