ReAgg LLC Newsroom - Profile and News Archive
ReAgg (Recycled Aggregates LLC) is committed to providing quality products and services throughout Northern Virginia the Washington, D.C. and Baltimore metropolitan areas. We offers a full line of rock, crushed stone products, crushed concrete, sand, gravel and other quality materials.
Our team has built a strong reputation for integrity, professionalism, safety, quality control, efficiency, punctuality, reliability and customer satisfaction. Thirty-three years ago, our company started as a concrete recycler; taking broken concrete, crushing and screening it into useful products. Over this period of time, we manufactured over 7 million tons of recycled concrete materials for use in local construction projects.
We are a privately owned and operated company headquartered in Capitol Heights, Maryland with ongoing operations in Washington, D.C., Northern Virginia and the Baltimore Metropolitan Area. We have a fully trained staff with many years of experience in the Aggregate, General Construction and Transportation Industry.
Engage with ReAgg LLC
Learn more online at: https://www.reagg.com/
Follow: Twitter | Facebook | LinkedIn | YouTube
Press Releases from ReAgg :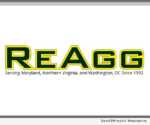 TEMPLE HILLS, Md., Aug. 13, 2019 (SEND2PRESS NEWSWIRE) — ReAgg, a leader in the aggregate transportation industry, announced the launch of services to move heavy equipment and rentals. ReAgg's heavy equipment moves and rentals include service to the construction industry. ReAgg's experience with over 30 years working with the construction industry helps contractors, government agencies, developers, and more within the Metro Baltimore, Washington D.C. and Northern Virginia areas. (VIDEO)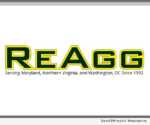 CAPITOL HEIGHTS, Md., Oct. 1, 2018 (SEND2PRESS NEWSWIRE) — ReAgg is a leading construction aggregate supplier in the Capitol Heights, Maryland, Washington D.C., and northern Virginia areas. We have supplied crushed aggregate in Capitol Heights and surrounding areas for several industries and projects throughout our over 33 years in business, including private, commercial, industrial, military, highway, and government projects.