Retailu Newsroom - Profile and News Archive
Retailu was founded by Sabral in 2019 when she couldn't find affordable, relevant leadership training for her team. Retailu provides off the shelf quality leadership training for field leaders at a fraction of the cost of other training programs. After developing leaders for nearly three decades, she thought there had to be a better way. Retailu is a subscription license model with over 25 retail core competencies courses geared to improve managers' skills to drive their business.
Engage with Retailu
Learn more online at: https://www.retailu.ca/
Follow: Twitter | Facebook | Instagram | LinkedIn
Press Releases from Retailu :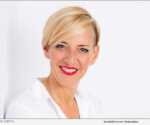 TORONTO, Ontario, Dec. 8, 2020 (SEND2PRESS NEWSWIRE) — Retail expert Ms. April Sabral is a coach and entrepreneur with nearly three decades of excellence in global retail leadership among brands such as Starbucks, Apple, Gap, Banana republic and DAVIDsTEA; and is the founder of Retailu. Her new book is 'The Positive Effect: A Retail Leader's Guide to Changing the World' (ISBN: 979-8639638503).