Siperstein Dermatology Group Newsroom - Profile and News Archive
Siperstein Dermatology Group is a privately-owned, state-of-the-art dermatology practice comprised of 10 board certified dermatologists, a board certified facial plastic surgeon, three physicians assistants and three laser technicians who pride themselves on providing the most up-to-date systems and technologies to treat all areas of dermatology including medical, surgical and cosmetic.
The team offers skin checks for early skin cancer detection, skin cancer treatment with Mohs surgery and plastic surgery closures, and treats all skin conditions such as acne, rosacea, psoriasis, hair loss, and more. They also offer a full array of cosmetic treatments including state-of-the-art lasers for resurfacing wrinkles, removal of brown or red spots and unwanted hair, microneedling with radiofrequency and PRP, filler and Botox injections, and hydrafacials with dermaplaning.
Engage with Siperstein Dermatology Group
Learn more online at: https://www.sipderm.com/
Follow: Twitter | Facebook | Instagram | YouTube
Press Releases from Siperstein Dermatology Group :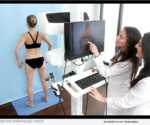 BOCA RATON, Fla., March 23, 2021 (SEND2PRESS NEWSWIRE) — Dr. Robyn Siperstein and the Siperstein Dermatology team provided one local woman with an Extreme Makeover as a way to celebrate their 10 Year Anniversary. The goal was to give back to the community that has supported the locally-owned Group for the past decade and provide one lucky winner with a life-changing makeover.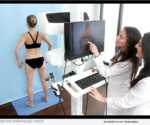 BOCA RATON, Fla., Nov. 5, 2020 (SEND2PRESS NEWSWIRE) — Siperstein Dermatology Group now provides the DermaGraphix digital mole mapping and artificial intelligence tracking analysis that allows for the earlier detection and treatment of melanoma, and with fewer biopsies. Siperstein Dermatology Group (Boca Raton and Boynton Beach Florida) has always been on the forefront of medical technology.