Talon International Inc Newsroom - Profile and News Archive
At Talon, we invented the world's first zipper in 1893, changing the face of fashion forever. With a pedigree like this, it may seem like we would sit on the laurels of our earlier accomplishments. Instead, we're committed to moving fashion forward with custom trim, tags and a wide variety of printed marketing solutions.
We continue our legacy of innovation in apparel technology with the introduction of Tekfit stretch technology. Today, more so than ever before, design is in the details. With an unwavering dedication to quality, innovation and service, we value the opportunity to serve our esteemed customers with a wide range of custom trims and zippers with equal attention to form and functionality. Heritage is who we are, innovation is what we do.
Engage with Talon International Inc
Learn more online at: https://taloninternational.com/
Follow: Twitter | Facebook | Instagram | LinkedIn | Pinterest
Press Releases from Talon International Inc :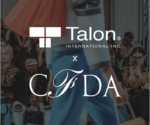 LOS ANGELES, Calif., Dec. 18, 2019 (SEND2PRESS NEWSWIRE) — On Friday, Dec. 13, 2019, Talon International and the Council of Fashion Designers of America (CFDA) announced their partnership for the CFDA's Supply Chain Collective, the not-for-profit trade association's new initiative designed to bring even greater value to the nearly 500 American womenswear, menswear, jewelry and accessory designers in their membership.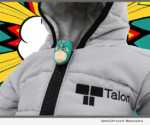 LOS ANGELES, Calif., April 29, 2019 (SEND2PRESS NEWSWIRE) — As a celebration of National Zipper Day, The World's Original Zipper Company is poised to disrupt the apparel and accessory market with its latest invention and add another reason to celebrate the day that changed our lives forever. Talon International Inc. is excited to unveil a revolutionary zipper to the industry. This one-of-a-kind product was designed with the cutting-edge technology you have come to expect from the company that invented the zipper.