The Jacobsen Newsroom - Profile and News Archive
The Jacobsen has been a price reporting agency since 1865 which puts us in a rarefied field of companies that have survived for so long. We began in Chicago using an old, iron printing press and now are pushing the envelope of global data visualization, artificial intelligence, and data acquisition and analysis from a highly experienced team.
The Jacobsen reevaluates our processes every six months to ensure that our methodology stays current with definitions, geographies and shifts in the marketplace. In fact, we set the benchmark for a wide range of commodities trading as a result of our unbiased, rigorous, neutral position in the market. We invest in redundancy with our data stores, delivery systems and analysts.
The Jacobsen employs experts with unparalleled experience in supply-demand fundamentals, reporting and forecasting in both long-standing and emerging markets. Because of our commitment to excellence, we have been able to double our staff in the past two years with projections to grow significantly in the future. Experience matters, and we are able to attract the most accomplished, experienced analysts in the field.
Engage with The Jacobsen
Learn more online at: https://thejacobsen.com/
Follow: Twitter | Facebook | LinkedIn
Press Releases from The Jacobsen :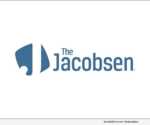 BOULDER, Colo., June 22, 2020 (SEND2PRESS NEWSWIRE) — The Jacobsen has announced the release of their new augmented intelligence platform for commodity price forecasting, named Sage. "We are the first price reporting agency to release a forecasting product built on machine learning and augmented intelligence in our niche," states John Donicht, President of The Jacobsen.