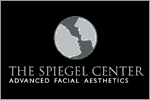 The Spiegel Center Newsroom - Profile and News Archive
Led by Dr. Jeffery Spiegel, The Spiegel Center is a state-of-the-art Facial plastic surgery center that specializes in cosmetic and facial feminization surgery for patients in Boston.
Dr. Spiegel has received almost every major award available to Facial Plastic Surgeons including the Honor Award from the Triological Society, the prestigious F. Mark Rafaty Award and the Sir Harold Del Gillies Award from the American Academy of Facial Plastic and Reconstructive Surgery for outstanding contributions to the field, as well as the Honor and Board of Governors Awards from the American Academy of Otolaryngology – Head and Neck Surgery. His creativity is evident in his many surgical innovations and he even holds a United States patent.
Engage with The Spiegel Center
Learn more online at: https://www.drspiegel.com/
Follow: Twitter | Facebook | Instagram | Pinterest
Press Releases from The Spiegel Center :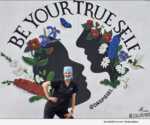 NEWTON, Mass., July 13, 2020 (SEND2PRESS NEWSWIRE) — The Spiegel Center plastic surgery office has created an outdoor waiting room as patients are asked to stay longer in their cars prior to doctor visits due to new COVID-19 regulations. An innovative plastic surgeon commissioned a talented local artist, Alicia Silvestri to create an original 100-square-foot mural to be painted in the parking lot for their patients.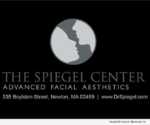 BOSTON, Mass., Aug. 29, 2019 (SEND2PRESS NEWSWIRE) — An analysis of multiple online rating sources has shed light as to whom Boston-area plastic surgical patients consider the area's top plastic surgeon. According to actual patient ratings gathered from five different rating platforms, Dr. Jeffery Spiegel, of The Spiegel Center, was ranked as the area's top plastic surgeon.