Tree Leads Today Newsroom - Profile and News Archive
Tree Leads Today was co-founded by Don Dowd and Jason Lomberg, two highly accomplished marketing experts. Don has owned several businesses in the home care industry, and he previously owned and operated his own tree care company. Don has built his success on innovative marketing strategies that help set him apart from the competition, and he has built upon these strategies in helping to develop a cutting-edge propriety marketing program for the tree care industry.
Engage with Tree Leads Today
Learn more online at: https://www.treeleadstoday.com/
Follow: | Facebook
Press Releases from Tree Leads Today :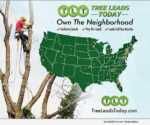 WEST CHESTER, Pa., June 25, 2020 (SEND2PRESS NEWSWIRE) — "The tree service companies that consistently thrive are those that ramp up their marketing efforts during times of recession, such as the economic downturn of the COVID-19 pandemic." This statement comes from Don Dowd, owner and founder of Tree Leads Today. "During economic lulls, many make the mistake of scaling back their marketing out of fear."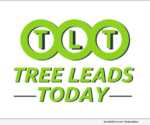 CHADDS FORD, Pa., April 1, 2020 (SEND2PRESS NEWSWIRE) — Tree Leads Today has grown more than five-fold during the past year, which its founders say is a strong testament to the effectiveness of their tree marketing program.