UnityOneCloud Newsroom - Profile and News Archive
UnityOneCloud is a leading global Software-as-a-Service company dedicated to provide the most comprehensive enterprise-grade Multicloud Management platform for managing real-world hybrid cloud environments. We help organizations to manage, monitor, audit, support, and observe complex hybrid cloud assets right from bare-metal to serverless configurations spread across data centers, private and public clouds configurations.
Media Contact:
Saurabh Bisht
Email ID: Saurabh@unitedlayer.com
Phone Number: +91 9540400088
Engage with UnityOneCloud
Learn more online at: https://www.unityonecloud.com/
Follow: Twitter | LinkedIn | YouTube
Press Releases from UnityOneCloud :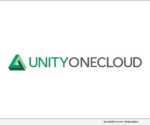 SAN FRANCISCO, Calif., May 17, 2021 (SEND2PRESS NEWSWIRE) — UnityOneCloud, a Multicloud Management SaaS platform for managing a real-world hybrid cloud environment announced that it has been listed as the "Leader" in MarketsandMarkets Micro Quadrant on Data Center Infrastructure Management. The report provides a strategic analysis of the market presence on the competitive leadership map.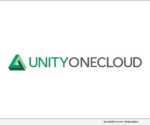 SAN FRANCISCO, Calif., Feb. 22, 2021 (SEND2PRESS NEWSWIRE) — UnityOneCloud announced that its Cloud Infrastructure Brokerage & Orchestration Services has been recognized as a "Leader" in the latest NelsonHall NEAT analysis within the Cloud Orchestration Services market segment.