V-Movie Productions Newsroom - Profile and News Archive
Since a tender age, Vito Dinatolo developed a strong film addiction, which he was never able to cure. Vito has written, directed, shot, edited and produced short films, videos and TV segments of all kind. He recently opened his company V-Movie and produced, wrote, directed and scored "Face Of Evil."
Engage with V-Movie Productions
Learn more online at: https://FOEmovie.com
Follow: Twitter | Facebook | YouTube | Vimeo
Press Releases from V-Movie Productions :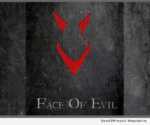 LOS ANGELES, Calif., June 29, 2018 (SEND2PRESS NEWSWIRE) — Awarded feature film "Face Of Evil" (F.O.E.) is being released by Gravitas Ventures and is now available on Video On Demand and DVD, right on time for your July 4th party! "This psychological thriller horror is also very entertaining and grotesque, and it's ideal for your post-barbeque chilly-afternoon movie-time," says the film's writer/director Vito Dinatolo, of V-Movie.