Weldon, Williams and Lick, Inc. Newsroom - Profile and News Archive
Founded in 1898, Weldon, Williams and Lick, Inc., has built a solid reputation for providing premier ticketing and custom printed security solutions for the most notable names in professional and college sports, symphonies, ballet companies, performing arts, concerts, and entertainment venues. WW&L is known for delivering products and services that connect organizations to their fans and patrons, and people to experiences. Headquartered in Fort Smith, AR, clients include Live Nation, Red Rocks Amphitheatre, Churchill Downs, Indianapolis Motor Speedway, Notre Dame Fighting Irish, and the National Football League.
Engage with Weldon, Williams and Lick, Inc.
Learn more online at: https://wwlinc.com
Follow: Twitter | Facebook | LinkedIn | YouTube
Press Releases from Weldon, Williams and Lick, Inc. :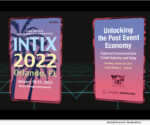 FORT SMITH, Ark. and NASHVILLE, Tenn., Jan. 18, 2022 (SEND2PRESS NEWSWIRE) — Weldon, Williams & Lick, Inc. (WW&L), a visionary provider of ticketing and custom security printed solutions, has partnered with Project Admission to offer digital commemorative tickets to new and existing clients. The longtime global leader in commemorative ticketing, WW&L has tapped Project Admission to help seamlessly expand their offerings into the digital realm.