ZenTek Consultants Newsroom - Profile and News Archive
Our mission is to help clients build their business for the future. From preliminary planning through final implementation, ZenTek brings years of technical experience to help firms make best use of the technology they already own, and help guide them to the latest technology they're going to need to stay ahead of their competitors.
Engage with ZenTek Consultants
Learn more online at: https://www.zentekconsultants.net/
Follow: Twitter | Facebook | LinkedIn | YouTube
Press Releases from ZenTek Consultants :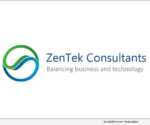 NEWARK, N.J., Aug. 4, 2020 (SEND2PRESS NEWSWIRE) — ZenTek Consultants is pleased to announce the launch of the ZenTek Civil Engineering Hub, the premier professional tool for anyone who works in the Civil Engineering & Survey industries.