NEW YORK, N.Y., Nov. 19, 2018 (SEND2PRESS NEWSWIRE) — LanDan Consulting announces that Brad Fryman is taking on the title role in Robert Greer's new translation of August Strindberg's "The Father" at Strindberg Rep.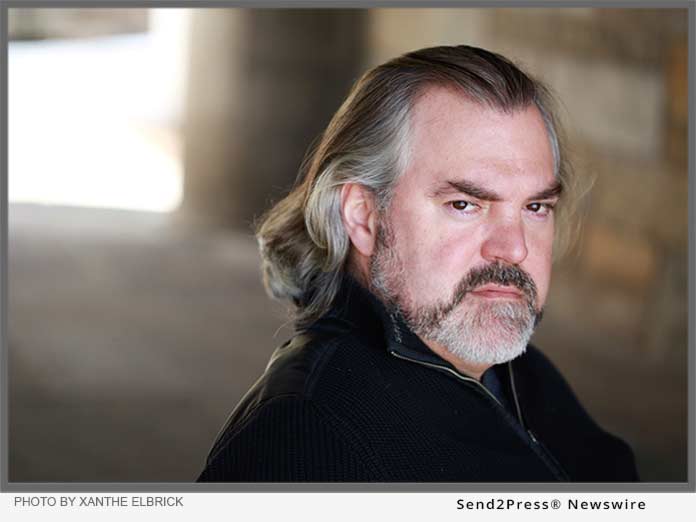 Mr. Fryman also appeared in "The Drawer Boy" by Michael Healey directed by Alex Dinelaris, "Order" by Christopher Stetson Boal directed by Austin Pendleton, "Pimm's Mission" by Christopher Stetson Boal directed by Terrence O'brien, "A Wilder Christmas" by Thornton Wilder directed by Dan Wackerman, "Committed" by Natalie Menna directed by Brock Harris, "Occasionally Nothing" by Natalie Menna directed by Ivette Dumeng, the CBS drama "Blue Bloods," Jeff Wincott's award winning short "Behind Bars" and the feature film "Snakes and Arrows."
THE DETAILS:
STRINDBERG REP PRESENTS
"THE FATHER" – Translated and Directed by Robert Greer.
With: Brad Fryman, Natalie Menna, Daniel Lugo, Gabe Bettio, Bailey Newman, Jo Vetter, Tyler Joseph
Costume Design: Janet Mervin
Lighting Design: Gilbert "Lucky" Pearto
At the Gene Frankel Theatre, 24 Bond St., New York, NY, 10012.
ONLY THROUGH DECEMBER 2, 2018!
On the following Schedule:
Sat. Nov. 24 (8 p.m.); Sun. Nov. 25 (3 p.m.); Thurs. Nov. 29 (7:30 p.m.); Sat. Dec. 1 (8 p.m.); Sun. Dec. 2 (3 p.m.).
TICKETS:
$20 general admission
$15 seniors and students
Combination ticket: both shows for $30 (general admission).
Box Office (212) 868-4444
Running Time: 120 minutes
GENE FRANKEL THEATRE – 24 Bond Street, NYC.
Direct Link for Tickets: https://www.smarttix.com/Modules/Sales/SalesMainTabsPage.aspx?ControlState=1&DateSelected=&SalesEventId=8416&DC=company
Company Website: http://www.strindbergrep.com/
ABOUT "THE FATHER":
In "THE FATHER" by August Strindberg, a wife will do anything to maintain control over her daughter's academic and religious education and goes so far as to cast doubts as to whether her husband is the father of that daughter. The husband, an army captain, is a scientist and a "free thinker" and would do anything to have his daughter educated in town and perhaps become a teacher.
An epic battle of the sexes ensues and everything and everyone is fair game, including manipulating the town Pastor and Doctor to play their parts. Written in 1887, this battle is as fierce now, as ever.
About LanDan Consulting:
LanDan Consulting focuses on energizing and guiding clients to create an environment where every person can be the best version of themselves and maximize career and personal potential.
Learn more about Brad Fryman at: http://www.bradfryman.com/.
Web Photo Credit: Photo by Xanthe Elbrick.
Twitter: @BradFryman @StrindbergInNY @GFrankelTheatre
News Source: LanDan Consulting