SAN FRANCISCO, Calif., Feb. 2, 2023 (SEND2PRESS NEWSWIRE) — Statewide growth and local expertise – while that may sound like a bit of an oxymoron – it's actually what Sequoia Real Estate has in mind for its future. And Jim Enes, a Bay Area native, is the right person to propel its growth. He's been hired as the company's Regional Sales Manager and brings more than 32 years of experience to the table.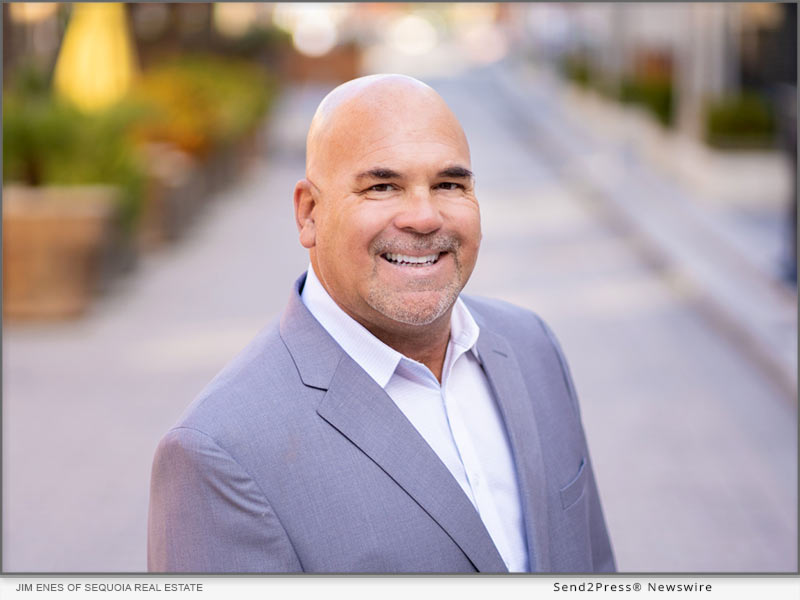 Photo Caption: Jim Enes.
Enes' appointment to the executive team represents the beginning of an era – one that will be built on a series of stepping stones from growing and expanding new communities throughout the Bay Area to eventually being a nationally-recognized real estate brand.
Kelvin Kam, Managing Broker of Sequoia Real Estate, says that the company's short-term goal is to have 1,000 agents in 20 northern California cities and – long term – to be located in several select states coast to coast.
"We want to be that local option in every market," Kam says. "And, while that may sound like a lofty goal, with the right team and culture in place, it's achievable."
Enes is excited to enter into this new role. Prior to joining Sequoia Real Estate, Enes was the San Mateo County Team Manager at Redfin. His expertise resulted in an impressive $1.77 billion in closed sales volume.
"This was a deliberate move for me," Enes says. "After nearly three years at Redfin, I started to re-evaluate my career direction. At one point, I had run my own company for 20 years and I really enjoy helping start-ups and other businesses grow. So, when Kam presented this new opportunity, I knew it would be a great fit."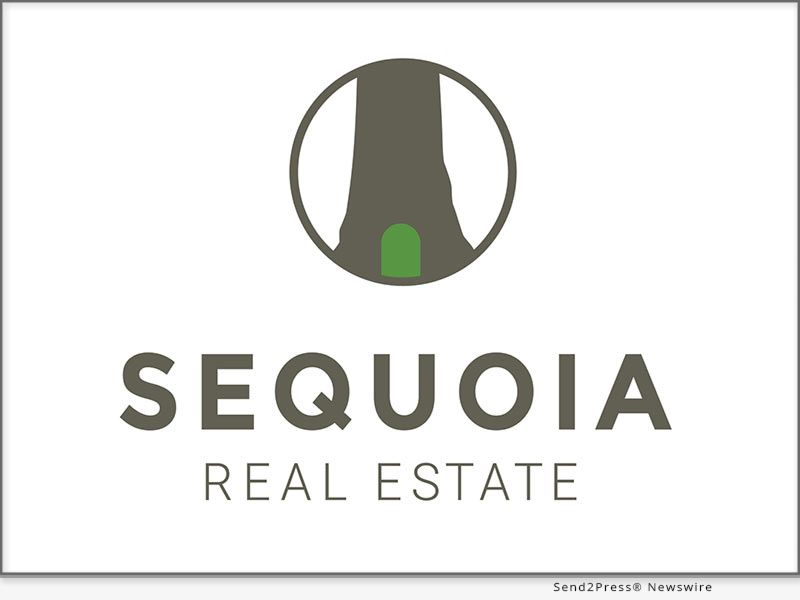 Image Caption: Sequoia Real Estate.
Over the years, Sequoia Real Estate has managed to grow organically and as one of the few independently-owned brokerages left in the Bay Area, it plans to keep that "stay local" momentum going. It's also committed to its culture which – according to Kam – is one that everyone wants, but is difficult to find.
"Everyone knows us for our culture," Kam says. "Our associates take it upon themselves to support each other whether it be business or personal. It's this collaborative environment that's allowed our associates to focus on their strengths and grow in their own way."
Their agents are involved with the community and multiple non-profit organizations that provide education on real estate matters such as the Women's Council of Realtors (WCR), Asian American Real Estate Association of America (AREAA), along with local real estate boards and their affiliates.
Sequoia Real Estate is known for its events throughout the year such as InvestNOW, where speakers from across the country are invited to discuss the real estate opportunities in their area. They also participate in toy drives, food drives, local races, schools and other charitable events throughout the year.
And, it's this involvement that only helps to further deepen the company's commitment to local, regional and eventually – national – relationship and community building.
About Sequoia Real Estate:
Sequoia Real Estate was founded by Kelvin Kam in 2010. Currently, it has over 100 associates in four offices in the Bay Area: San Mateo, Oakland, Pinole and San Francisco. There's also a commercial division Sequoia Commercial Group and a nonprofit Sequoia Arts Foundation.
MORE INFORMATION:
Sequoia Real Estate: https://sequoia-realestate.com/
Jim Enes: https://www.linkedin.com/in/jimenes/
FOLLOW ON SOCIAL
LinkedIn: https://www.linkedin.com/company/sequoia-real-estate/
IG: https://www.instagram.com/sequoiarealestate
FB: https://www.facebook.com/SequoiaRealEstate
MULTIMEDIA:
PHOTO link for media: https://www.Send2Press.com/300dpi/23-0202-s2p-jim-enes-300dpi.jpg
Photo caption: Jim Enes.
LOGO: https://www.Send2Press.com/300dpi/23-0202-s2p-sequoiare-300dpi.jpg
MEDIA CONTACT:
info@sequoia-re.com
News Source: Sequoia Real Estate