SAN FRANCISCO, Calif., June 12, 2023 (SEND2PRESS NEWSWIRE) — Sequoia Real Estate just launched a new partnership program and KeyOpp Real Estate is its first affiliate partner. The program happened somewhat organically as it was in response to one of their agents looking to leverage her experience to grow a company.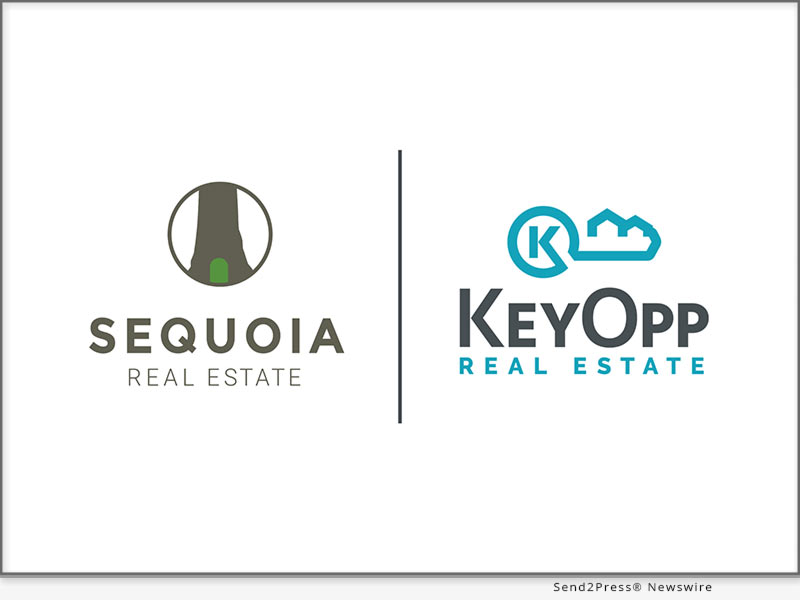 Image Caption: Sequoia Real Estate and KeyOpp Real Estate.
"When Melanie Leung, one of our top associates, told me she was thinking of starting something of her own, I contemplated what we could do to offer her more – to create a holistic environment where everyone could grow and benefit," Kelvin Kam, Managing Broker, Sequoia Real Estate, says.
And so, the Sequoia Partnership Program was born. Kam explains that this platform supports brokers who want to create and grow their own company — without the time, cost or risk of operating their own brokerage.
Agents can leverage the Sequoia Real Estate infrastructure, support and community to jumpstart their company.
"We treat each brand like it's our own and will make sure we do whatever we can for their success," Kam says. "Our partners benefit from the ongoing accountability, strategic planning and catered approach toward their growth."
Melanie and Lawrence Leung, Co-Founders of KeyOpp Real Estate, are excited to be Sequoia's first partner. Originally launched as a property management firm, they've now added a real estate sales division.
"In the past five years, they've grown their property management company to over 400 doors, so offering real estate sales is the right step to further support their clients," Kam says.
Beyond Sequoia's management support, their extended network of agents provides the absolute best environment for someone to launch their own business. Why? While they're focused on building their brand, they also have access to an established community for inspiration and collaboration.
"Building a business can be lonely and a little scary, but knowing that you have a team not only behind you but there alongside you, can definitely help you grow more effectively," Kam says.
At Sequoia, growth is important, but focusing on the journey makes it much more meaningful. Sequoia's journey involves the people around them and even though there may be different brands and goals, growing together and supporting each other creates an environment that fuels a healthy and sustainable business.
About Sequoia Real Estate:
Sequoia Real Estate was founded by Kelvin Kam in 2010. Currently, it has more than 100 agents in four offices: San Francisco, Pinole, San Mateo, and Oakland. There's also a commercial division – Sequoia Commercial Group.
MORE INFORMATION:
Sequoia Real Estate: https://sequoia-realestate.com/
KeyOpp: https://keyopp.net/
FOLLOW ON SOCIAL:
LinkedIn: https://www.linkedin.com/company/sequoia-real-estate/
IG: https://www.instagram.com/sequoiarealestate
FB: https://www.facebook.com/SequoiaRealEstate
MULTIMEDIA:
LOGO link for media: https://www.Send2Press.com/300dpi/23-0612-s2p-sequoia-keyopp-300dpi.jpg
MEDIA CONTACT:
Eileen Chau
of Sequoia Real Estate
+1-888-499-7773
info@sequoia-re.com
News Source: Sequoia Real Estate