SEATTLE, Wash., Jan. 23, 2023 (SEND2PRESS NEWSWIRE) — Tori Belle Cosmetics announces its second annual Virtual TB's Got Talent Charity Bash, airing Live, March 2, 2023 at 4 p.m. PT on the Tori Belle Cosmetics FB page and Tori Belle Cosmetics YouTube channel. The proceeds will provide grants for people and families in need through the National Organization for Women's Safety Awareness (N.O.W.S.A.).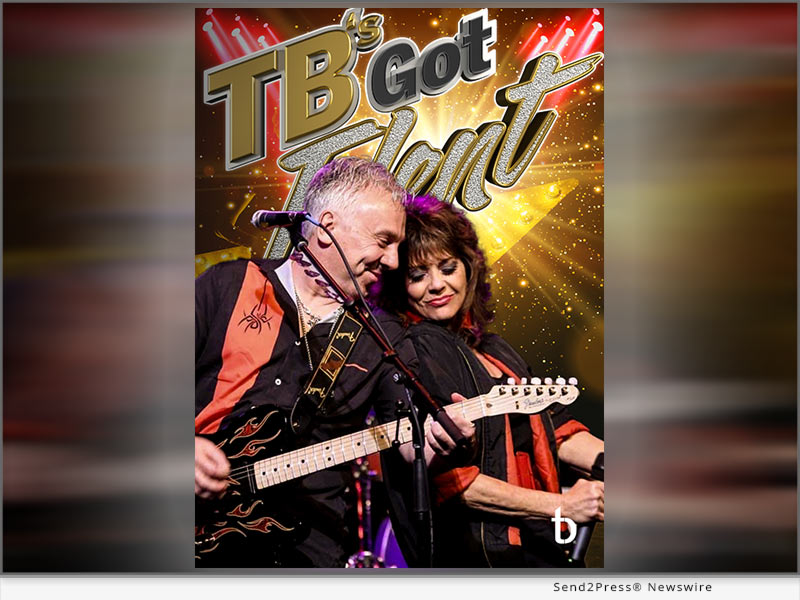 Image Caption: Second annual Virtual TB's Got Talent Charity Bash.
In an unusual move, Tori Belle will donate all fundraising proceeds, in the form of grants, assuring that assistance goes to underserved people in need, in many communities. Talent entries are open now through February 9 for singers and variety talents by visiting TB Talent Contest Entry Form (jotform.com).
Previously, the competition was open only to Affiliates of the company. This year they have announced a major change to the competition and have expanded the competition globally to include anyone aged 14 and older. Adding additional excitement, the competition is FREE to enter.
Co-founder and CEO of Tori Belle Cosmetics, Laura Hunter, explains: "This year we wanted to truly include everyone. This is our fifth charity bash and we have raised over $100 thousand dollars for families to date. We love that we have an opportunity to directly give to the friends and neighbors of our donators. It is truly an honor to be able to make a positive impact in the lives of our most vulnerable families around the world."
The audience will choose the ultimate winner via online voting. Every vote is a $1 donation benefiting families facing financial hardship. The talent competitors will vie for the ultimate prize of being featured to over 2 million people via Tori Belle Cosmetics social media platforms, a magazine cover and $500 in gifts and prizes. The live event will also include live drawings for viewer prizes, entertainment, and deeply discounted Tori Belle Cosmetics products.
The show will be hosted by actress, model, and former Ms. World, Meghan Buelt. The semi-finalists will be chosen by an esteemed panel of judges, including Film Producer, Director, and Actor, Jason Brooks, Inventor, Actress, and Co-founder and Tori Belle Cosmetics CEO, Laura Hunter, and motivational speaker, Cathie Allen.
The competition is made possible thanks to a strong partnership between NOWSA, the generosity of Tori Belle customers, Sales Affiliates, and Tori Belle Cosmetics corporate donations.
Support families in need here – https://www.toribellecosmetics.com/products/tbs-got-talent-charity-bash-donation-2023?webalias=www
Submit your audition here – https://form.jotform.com/223496244168159
MULTIMEDIA:
Video (YouTube): https://youtube.com/shorts/cV7DNA9sp2E
News Source: Tori Belle Cosmetics